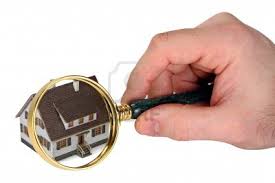 Protect your most valuable investment in Oak Shores-YOUR HOME!
Central Coast Getaways offers property management for vacation rentals as well as inspection services of your home if you are away on vacation or this is your second home which stands empty for long periods of time. Some common concerns are that a pipe will break causing a water leak or that animals, people, or weather cause damage to your property and you are not aware there is a problem until the next time you visit. We are here to perform regular inspections, give you peace of mind, and let you know if an issue arises. While completing the inspection, we can ensure windows and doors are secure, pick up flyers, newspaper, inspect for leaks, check thermostats, plus much more. We are located in Oak Shores! This allows us to provide the quality of service you would expect. We also offer maintenance and handyman services too!

Let Central Coast Getaways customize a Service Package for your specific needs! Call for a risk free consultation.

805-472-2506
Service Examples
Basic Service Inspection:
General inspection of exterior
Verify thermostat setting is at requested temperature
Inspect dishwasher, washer, refrigerator, toilets and under sinks for leaks
Run water through faucets and flush toilets to avoid stagnant water and build up in pipes and fixtures
Visual inspection of roof and overhangs to check for bird nests, wasp nests, or weather damage
Check Propane levels and BBQ propane tanks
Deluxe Service Inspection:
All Basic Service Inspection
Open Vacation Home for Arrivals
Turn on utilities and appliances
Prep vehicles and vessels for use
Stage patio furniture and clean table surfaces
Sweep or blow off walkways and driveway
Closing home upon departure
Launder and clean upon departure
Additional Maintenance Services:
Minor plumbing
Minor Electrical
General Repairs
Vehicle Maintenance
Handyman Services
Weed Abatement
Brush Clearing and Tree Trimming
Trash Hauling
Rest assured, whichever services you may want Central Coast Getaways to perform, we are committed to giving you the highest level of service in a timely manner.
If you are considering renting your home, be advised there are County and Oak Shores regulations that require compliance. The County will impose fines if their compliance rules are not followed in the event of an audit of your Transient Occupancy Tax. .
Vacation Home Rentals are required to obtain:
- CUP(Conditional Use Permit) from the Oak Shores Association
- Business License for your Property from the County of San Luis Obispo